MotionWerkz Swing Fitness classes offer a unique array of traditional yoga moves enhanced by the addition of a specialised swing. The Swing used is non-bouncy and sturdy, promoting movements that are fluid and stable. The emphasis is on yoga-specific alignment and form with elements of Pilates, aerial acrobatics and TRX to further elevate awareness of your body.
Yoga came into Gillian's life by chance in 2008. After having her second child in her mid-30s, Gillian decided that she needed to lose the 30kg she had gained. She joined a big yoga studio only to discover that she had no idea what she was doing. She signed up for a Teachers' Training course to understand what it was about and thus, began her journey towards overall fitness and graceful aging.
In that journey, she achieved quite a lot.
• A 500 hours E-RYT Yoga Alliance Certified yoga instructor specialising in Ashtanga. She's also Reiki certified.
• Trained in Yogafly, she delved further into Swing Yoga where she discovered the need to build more muscular strengthand endurance.
• A NCSF Certified Personal Trainer.
Despite suffering a double fracture on her femur, she hasn't deterred from her passion for yoga, fitness and running. Along with her gym training, she participates in marathons and Spartan races. Along with that, she is also a Level 2 Sport Climber.
Her Philosophy that drives her fervently: Building a connection with students, as every student is unique; to have a better and more supportive relationships; and to trust in one another in order to achieve the results they seek.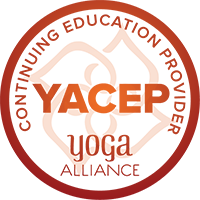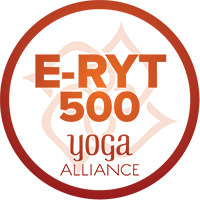 The centrally-located studio is well-ventilated and spacious, filled with an abundance of natural light and warm homey touches. With class sizes kept small, everybody gets sufficient care and personalised attention of the instructor to stay safe and is able to comfortably focus on the class at all times.